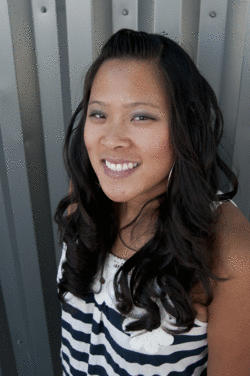 Role at Brown Paper Tickets:
Campaign Leader/Community Wrangler
Why I love Brown Paper Tickets:
Brown Paper Tickets genuinely cares about their employees. They train and hire individuals who are great at what they do and they treat them with the utmost respect and care. We work really hard and utilize our experience because we care about what we do. Brown Paper Tickets is high in my standards because it is a not-just-for-profit business. We care more about the happiness of our users (producers, ticket buyers, venues) over monetary needs. To work for a business that is that dedicated to treating its people right is pretty darn cool!
How I can help you:
Social media is a big part of my job here at Brown Paper Tickets. I work a lot with strategizing and optimizing social mediums with organic and meaningful campaigns. If you're ever interested in hearing about some of my best practices or if you're running into technical issues with our social sites give me a shout!
I'm also fairly well-versed in HTML design and coding as well as video editing. If you'd like some help making a sweet landing page or want to turn some footage into a rocking BPT video, my door is always open.
When I'm not working:
You can find me singing around town at festivals, bars and restaurants. Singing is my absolutely heart-and-soul passion (check me out on iTunes)! I also love doing graphic design work on the side and playing a little basketball. Hanging out with friends and family is crucial to staying sane and healthy so I do spend a lot of time with my loved ones.
If I could have any super power:
I absolutely hate sitting in traffic. I think I'd love to have the power of apparition. For all the non-Harry Potter fanatics, it is the ability to disappear from one location and reappear somewhere else. Can you imagine how much time that would save?!
My secret talent:
I am an aspiring singer/songwriter and music has been a part of my life for as long as I can remember. I also play the drums, guitar and piano. I can rotate my tongue completely 90 degrees to the right or left. I am a Words with Friends master, and I can teach anyone how to play Michelle Branch's "Everywhere" on the guitar in 30 minutes.