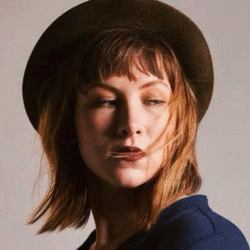 Role at Brown Paper Tickets:
Ticket fulfillment extraordinaire.
Best part of the job:
My co-workers.
Current favorite song:
Downtown Train by Tom Waits
Fun fact about my hometown:
I'm from a town called Tukwila, which means hazelnut.
Favorite root vegetable:
Beets.
If I were a sea creature:
I'd be a seahorse.
The best present I ever received:
A jar of memories.
I always like to tell people:
You're the boss, apple sauce.
My favorite childhood toy:
Barbie.
The most beautiful thing I've ever seen:
The northern lights.
Favorite Book:
Doctor Zhivago
Best way to spend a Sunday:
With friends, always.
Favorite guilty pleasure:
Instagram.