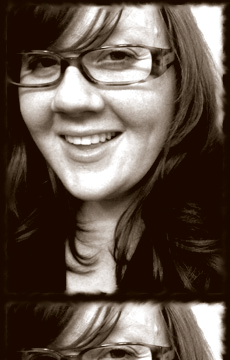 Role at Brown Paper Tickets:
Radio/New Media Doer. Basically, I focus on media in the public interest. My job is somewhat philanthropic and somewhat like a fellowship. I am a media supporter who helps community-minded radio and new media projects to survive and thrive. Work at a Public or Community Radio station and need ideas about fundraising or a community engagement plan that includes events that are a good use of your time? Broadcast online only and want to apply for a terrestrial signal? Give me a shout.
I'm passionate about media that informs and appeals to our aspirations. Not only is it a key part of our democracy and an economic driver, it helps us share our stories with each other and is a place to hear music that isn't commercially viable. Some people find their voices through it. Some find their community.
Why do I love Brown Paper Tickets:
I love Brown Paper Tickets because they see the value in non-commercial media and smaller independent commercial stations. Before I worked here, I saw many instances of arts and culture work they supported by providing much needed infrastructure. For example, I'm on the email list of a small theater company in Seattle. Their annual budget is 70K. They said the services Brown Paper Tickets provide would cost them 25K to handle in-house. Could they do what they do without Brown Paper Tickets? That's concrete.
A little about me:
I've worked in public media for the past ten years, at KBCS 91.3 FM Community Radio and KUOW 94.9 Public Radio in various capacities, including production, development, membership, marketing, and community engagement. I'm a past board member of Reclaim the Media, co-coordinator of the NW Media Action Grassroots Network, and a producer of the storytelling project, A Guide to Visitors. I graduated from Seattle University with a degree in Fine Arts with an emphasis in technical theater and visual art. I currently am on the steering committee for Hidmo Next at Washington Hall.