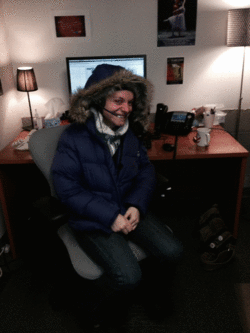 Why I work at Brown Paper Tickets:
I want the ticketing experience to be pleasant and pain-free! You should be excited to buy your tickets or set up your event!
Favorite event?
There are too many events I've attended to be able to tell you a favorite.
Favorite event I've ever worked?
[memorable event I staffed or volunteered]
What I love?
Three words only: world music, travel, peace!
Three more words: patience, reading, listening!
It's pretty exciting to see so many small groups and community theatres using our services to spread the world of art and culture.
Bonjour, si vous me racontez vos problèmes de billets, je tente de résoudre la plupart d'entre eux! C'est merveilleux de voir tant de petits groupes et des théâtres communautaires utilisant nos services pour se propager de l'art et de la culture dans le monde.