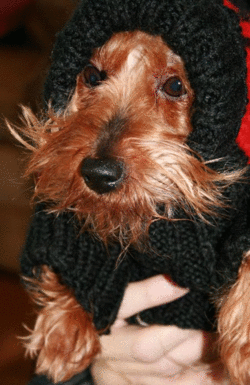 Role at Brown Paper Tickets:
Night Patrol Scaredy Squad
Smiley Sneeze Ball
Gender Queer Sweater Slinger
How I can help you:
No.
Why I love Brown Paper Tickets:
I get to play coy mind games with mostly everyone, and then show off all my nether regions to my select few favorite human friends.
Best part of the job:
See above for mind games.
My secret talent:
Sneezing in intervals of 10 when I get excited.
My mother always told me:
I'm the ugliest little street grandpa she's ever seen! I don't know what that means, but I get treats.