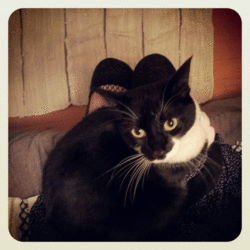 Role at Brown Paper Tickets:
Box Office Coordinator
Why I love Brown Paper Tickets:
BPT offers the unique opportunity to interact with a diverse group of producers and ticket buyers from all over the world. Also, free snacks!
Favorite tool in the Brown Paper Tickets system:
Our ever-growing collection of Boca printers.
Favorite authors:
J.D. Salinger, Kurt Vonnegut, J.R.R. Tolkien, Haruki Murakami.
Fun fact about my hometown:
On May 11th, 1907 a derailment killed 32 Shriners when their chartered train jumped off the tracks at a switch near Surf Beach, California.