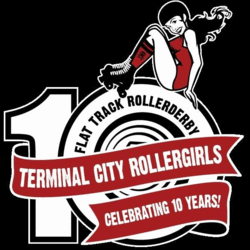 Women's Flat Track Roller Derby in Vancouver, BC.
Terminal City Rollergirls are in the midst of our 11th Season! Buy tickets online here or use cash or credit at the door.
You can view our detailed season schedule and find out more about our games at tcrg.ca/tickets
If you want to arrange a group coming (we've hosted bachelor parties, drawing groups, girl guides and more!) or have any questions, email tickets@tcrg.ca!