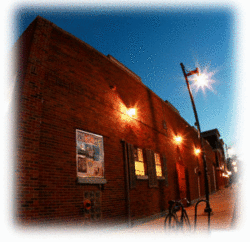 Tickets for Foundry Hall performances generally range in price from $10-$20. Tickets purchased in advance guarantee priority seating.
Please note, unless sold out, advance ticket sales end 5 hours prior to the show.
Doors open one half hour before showtime.
We want EVERYONE to be able to enjoy our performances and events! General admission at the door for non-ticket holders is on a sliding scale basis, with a suggested donation depending upon the show. Please pay the suggested amount if you can (and more if you wish). No one will be turned away for lack of funds.
Your tickets, donations, and memberships allow Foundry Hall to continue offering phenomenal performance experiences for all audiences, regardless of financial status. Help us build community through music and performing arts in South Haven!