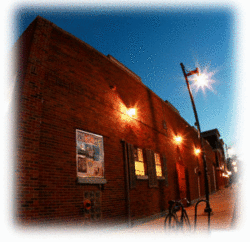 ADVANCE TICKETS are the only way to guarantee entry to a show. Advance tickets for most shows are available from Brown Paper Tickets (toll-free 800.838.3006), or in person at Foundry Hall (Wed-Sat, 2-5pm).
DOOR TICKET SALES begin 30 minutes before show time, on a first-come-first-served basis until all seats have been sold. After the show begins, any remaining or unclaimed tickets will be available for a suggested donation at the door.
Unless otherwise specified, shows are all-ages and kids under 13 years are free.
Foundry Hall is accessible to persons with physical disabilities; priority seating and entry is available to our guests with special physical needs.