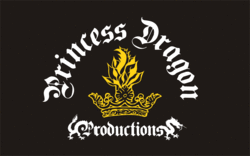 Princess Dragon Productions
The History Behind Anita Woodley & Princess Dragon Productions
Since the age of two, Anita Woodley has been weaving stories and impacting audiences of all ages. The concept behind Princess Dragon Productions, LLC was born in 1984, when Anita was eight years old in the East Oakland projects. Her mama would send her to one of the corner stores to buy Pepsi, Winston 100s and a candy bar (either Mr. Goodbar, Score or PayDay). To prepare for the shopping trip, Anita would put on a flower girl dress made of tattered lace and scuffed white strapped shoes. As Anita navigated the buckled concrete and the flakes of broken, multicolored glass, she%u2019d imagine she was a princess. Her biggest goal was to escape from the projects and the drug dealers she thought of as %u201Cdragons.%u201D
After getting her mama%u2019s items %u2013 paid for with food stamps or a running tab %u2013 Anita would crawl and roll through the parking lot, bag in hand, pretending to slay the drug dealing dragons. On rainy days, she%u2019d slosh through oil slicks, and the Pepsi would fall out of the bottom of the soaked grocery bag.
When Anita opened the door out of breath, her mama would say: %u201CWhat in the hell happened to you? Nevermind!%u201D Upon popping the seal on the Pepsi, the can would explode in her face. Despite the whoopin%u2019 Anita received when her mama asked her to %u201Crun to the store,%u201D she continued her Princess Dragon escapades, imagining herself as the savior of welfare kids and baby mamas caught in the grip of project drug dealers.
In 2010, Woodley traveled to the village of N%u2019Ditam in Cameroon, Africa and became the first person in her family to reconnect with her ancestral tribe, the Tikar. In the African rainforest, %u201CPrincess Dragon%u201D was named an actual princess by the chief, N%u2019gandji Seidou. He dubbed her %u201CPrincess Bekang%u201D %u2013 meaning Princess Boomerang, the one who returns.