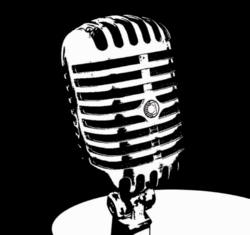 Austin Cabaret Theatre (ACT) was founded in 2001 by Stuart Moulton, an Austinite by way of California. Upon moving here, Stuart was thrilled to find a vibrant, thriving arts scene. He noticed, however, that his first love, cabaret performance was missing from the artistic landscape. With a background that includes performance, directing and production, Stuart formed ACT and began calling on his arsenal of world famous cabaret artists to include Austin on their stops.
ACT%u2019s roster has included Carol Channing, Ann Hampton Callaway, Eartha Kitt, Elaine Stritch, Steve Ross, Faith Prince, Karen Mason, Jason Graae, Charo, Sam Harris, Karen Mack, Michael Holland, Amanda McBroom, Klea Blackhurst, Donna McKechnie, Lee Roy Reams, Sandra Reaves-Phillips, and many others. Guest artists often present student workshops in cabaret performance, question and answer session, and special appearances on local news programs.
In 2009, ACT moved to its new home, the stunning Long Center for the Performing Arts. This beautiful facility recognizes the unusual%u2014and beneficial%u2014marketing opportunity ACT presented: Austin Cabaret Theatre and The Long Center have the only dinner showrooms in town, and the only year-round professional dinner cabaret in Texas!
Cabaret is an intimate performance in the intimate settings%u2014an opportunity for the vocalist to present the music that they hold most dear. It is a chance for the audience to be swept away by a show where they feel like an integral part of the performance, and indeed they are. As the ACT audience grows, so does Austin%u2019s love of cabaret, and its appreciation for this often neglected art form