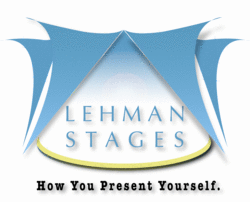 Lehman Stages is a professional component of the School of Arts and Humanities at Lehman College, the City University of New York. Our mission is threefold: to manage and develop the performance facilities operating under the auspices of Arts and Humanities, to create original cultural programming and initiatives that benefit the students of Lehman College and the Bronx community, and to provide comprehensive production services to our vital Theatre and Dance programs at Lehman College.
Lehman Stages provides professional training to the Lehman student and alumn through The Bronx Repertory Company, the professional theatre company in residence at Lehman College, Herbert H. Dance, a professional dance company and The Children%u2019s Theatre Company at Lehman, a professional children%u2019s theatre company that has performed for thousands of children throughout the Bronx and beyond. We also provide training and employment for student stagehands and technicians through our apprentice programs.
A part of the Bronx for over two decades, the facilities that comprise Lehman Stages have served as an invaluable cultural resource for the Bronx and the larger New York City community. Lehman Stages provides rehearsal, performance and conference space for arts, civic and government organizations throughout New York City and beyond.
They are The Lovinger Theatre, The Studio Theatre, The Student Experimental Theatre or %u201CS.E.T.%u201D and The Dance Lab @ Lehman.
Lehman Stages looks to the future with a clear focus on its CUNY mandate to serve the people of the City of New York with professionalism and pride.