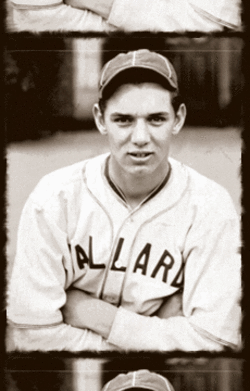 Role at Brown Paper Tickets:
General Counsel / COO
Here are just a few of the many, many wonderful events currently posted with Brown Paper Tickets that I am particularly interested in:
Olympia Little Theatre
- This
little
theatre in Olympia, WA has been going strong for 75 years and continues to offer excellent productions.
Little Mysteries
- If you happen to be in Glasgow, Scotland you must check out this show. Magician Ryan Davidson's Little Mysteries is something special. You will be amazed, and you will laugh A LOT. Highly recommended.
here
.
Belinda Sinclair!
- She's been called the best female magician in the world. If you're in NYC, go see one of her intimate shows in her conjuring room (tickets
here
). Great stuff.
Profile photo at left:
Jack Hawley, my grandfather, in his 1939 Ballard High School baseball uniform. In his last game for Ballard, he pitched 9 innings and 21 strikeouts at the old Sick's Stadium in Seattle. After graduation, the pro scouts called, but so did WWII.