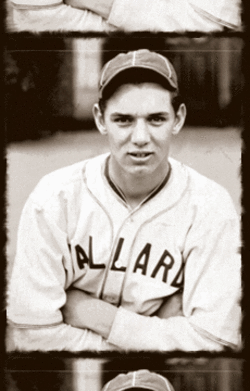 Role at Brown Paper Tickets:
General Counsel / COO
Here are just a few of the many, many wonderful events currently posted with Brown Paper Tickets that I am particularly interested in:
Olympia Little Theatre
- This
little
theatre in Olympia, WA has been going strong for 75 years and continues to offer excellent productions.
Rumble in the Jungle
- If you're near Altamont, NY gear up for this outdoor Cross Fit team competition. All profits go towards breast cancer research.
The Picture Show
- This micro-cinema brings you experimental films, video art, and general visual oddness. Check out one of their community based events. Great stuff.
Profile photo at left:
Jack Hawley, my grandfather, in his 1939 Ballard High School baseball uniform. In his last game for Ballard, he pitched 9 innings and 21 strikeouts at the old Sick's Stadium in Seattle. After graduation, the pro scouts called, but so did WWII.