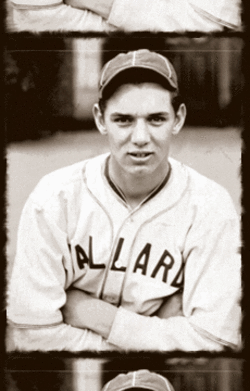 Role at Brown Paper Tickets:
General Counsel
Here are just a few of the many, many wonderful events currently posted with Brown Paper Tickets that I am particularly interested in:
Olympia Little Theatre
- This
little
theatre in Olympia, WA just did a huge remodel and they are back in action with a fun and interesting upcoming schedule.
Gonerfest 10
- One of the best Record Stores in the States -
Goner Records
- is throwing their annual 3-day music festival. Wish I could be in Memphis for it.....
Motown to Def Jam: An Art Gallery Stroll
- This 4 gallery art crawl in the Harlem neighborhood celebrates socially conscious music created by African Americans.
Profile Picture:
Jack Hawley, my grandfather, in his 1939 Ballard High School baseball uniform. In his last game for Ballard, he pitched 9 innings and 21 strikeouts at the old Sick's Stadium in Seattle. After graduation, the pro scouts called, but so did WWII.