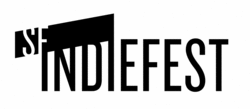 SF IndieFest presents the SF Independent Film Festival, SF Documentary Festival, Another Hole in the Head, Nor Cal Action/Sports Film Fest, and is the US presenter of the global shnit International Short Film Festival
San Francisco's favorite presenter of independent film, SF IndieFest, is proud to be the only North American presenter of the SHNIT INTERNATIONAL SHORT Film Festival. Founded in 2003 in Bern, Switzerland, shnit is now presented simultaneously in ten cities on five continents: Bern, Buenos Aires, Cairo, Cape Town, Cologne, Lagos, San Francisco, San José, Singapore and Vienna. The international competition includes five award categories with cash prizes of $100,000. The 10th edition is a feast of cinematic treats. Nearly 200 carefully selected short films will be presented October 4, 6, 7, 2012 at San Francisco's Victoria Theater, 2961 16th Street at Mission.
Founded in Berne, Switzerland in 2003, shnit offers a menu of distinguished tastes - mild and hearty, sweet and adventurous, crispy and juicy or home grown flavor and exotic delights. The main course consists of the international competition called shnit-OPEN, rewarding outstanding films from all over the world. The films tell us of life's little pleasures and provide insights into other culture's joys and tribulations.