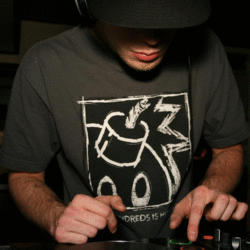 Role at Brown Paper Tickets:
French/English Bilingual Call Center Representative
How I can help you:
I can assist you with any issue or inquiry you may have regarding your ticket purchases, the events you wish to attend, existential questions, and so much more...in two languages! I enjoy going lengths to get to the bottom of any situation that may arise.
Why I love Brown Paper Tickets:
The way I see it, BPT embodies the positive changes this world deserves. Things are done right here.
When I'm not working:
I am co-manager and resident DJ of The Bassment on C89.5 FM, the most bass-heavy radio show in the country. Tune in every Thursday 11:00PM - 3:00AM, you can also stream live at www.c895.org! I also produce music and DJ at all kinds of electronic music events, raves, etc. Other than that, I really like ice cream.