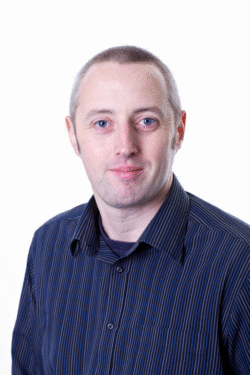 Role at Brown Paper Tickets
Business Development
Best part of my job
It has to be dealing with producers and explaining how Brown Paper Tickets works. It is very satisfying that people know we are there for them, and that we care that their event is a success.
Favourite tool in the Brown Paper Tickets System
I love the simplicity of the sign up form. I am always getting compliments on how easy it is to post an event.
When I am not working
I am working through a DVD boxset. America really does make too much TV! Which is leading to a considerable backlog!! I also enjoy a game of squash.
Favourite quote
The only true wisdom is in knowing you know nothing - Socrates
Favourite TV shows
The Shield, Breaking Bad, 30 Rock, The Office
Fun fact about my hometown
In Edinburgh our trams network is not exactly going to plan. We've spend £440m (80 per cent of the original budget) has been spent, but only 28 per cent of the infrastructure completed. woops!