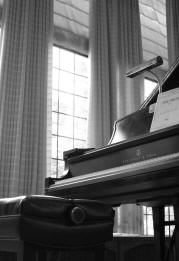 Flex Pass Subscriptions can be purchased through December 31, 2014 at any concert, or calling our number and emailing.
4-Admission Flex Pass:
General $95, Senior/Military $85
6-Admission Flex Pass:
General $130, Senior/Military $120
8-Admission Flex Pass:
General $160, Senior/Military $145
Our unique Flex Pass Subscription option allows you to save up to 20% on the regular ticket price. You can choose to split your tickets among any number of concerts for yourself and/or your friends. And, as a Season Subscriber, you can buy additional tickets at the door at the 20% discount rate. There's no need for exchanges or re-ticketing with a Flex Pass - just buy the Season, come to the concerts, and bring your friends as you like!
*Flex passes are eligible for all concerts, excluding the fundraiser.