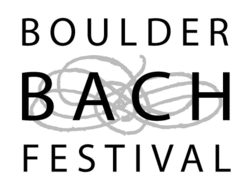 Boulder Bach Festival's 33rd Season is under the direction of music director Zachary Carrettin.
The mission of the Boulder Bach Festival is to celebrate the music of Johann Sebastian Bach by providing high quality performances and educational opportunities that will not only satisfy those who already love Bach's music, but will also introduce Bach's music to others.
Single Tickets are available online. Three-concert packages can be purchased at the door at the concerts on Feb. 18 in Boulder and Feb. 21 in Denver.
For more information on bringing a group to a Boulder Bach Festival concert at a discount, call 303-499-9646.
Scroll down to purchase tickets.