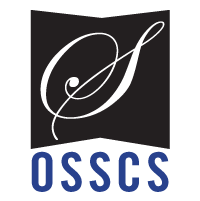 THE SEATTLE CHAMBER SINGERS
The Seattle Chamber Singers is a 45-voice chorus with membership by audition. Founded in 1969 by George Shangrow, the Chamber Singers began as a madrigal group. Interest in expanding the repertoire led to a gradual increase in the size of the chorus to meet the requirements of the oratorio literature.
Over the years, the Chamber Singers have introduced rarely heard choral masterpieces to Seattle audiences, such as Handel%u2019s Israel in Egypt, Monteverdi%u2019s 1610 Vespers, and Haydn%u2019s The Seasons. The Seattle Chamber Singers have championed new choral music by Seattle composers Robert Kechley, Huntley Beyer and Carol Sams. Praised by critics for their vibrant sound and spirited, disciplined singing, the Chamber Singers have also delighted in performing classics of the choral literature such as Handel%u2019s Messiah, Beethoven%u2019s Ninth Symphony, Bach%u2019s great Passions and Brahms%u2019 German Requiem.
ORCHESTRA SEATTLE
Orchestra Seattle is a 60-member orchestra comprised of professional musicians, music teachers, and highly skilled amateurs who chose to work together under the direction of George Shangrow. Membership is by audition, and performers join in the commitment to artistic excellence to participate in the unique contribution that Orchestra Seattle, together with the Seattle Chamber Singers, brings to audiences in the greater Seattle area.
During its 30 years, the orchestra has made an extended sojourn through the heart of the orchestral literature, sought to promote new music by Northwest composers, and has attained special recognition for its interpretation of the music of the Baroque masters.