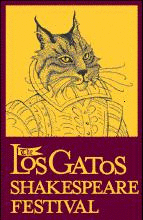 Produced by Festival Theatre Ensemble (FTE), the Los Gatos Shakespeare Festival has played to sold-out audiences since 2002. FTE, under the leadership of Artistic Director Bruce W. De Les Dernier, began touring classical theatre across northern California in 1994.
We invite you to join us as we play in the park after dark!
Festival Theatre Ensemble is a 501c3 non-profit public benefit corporation.