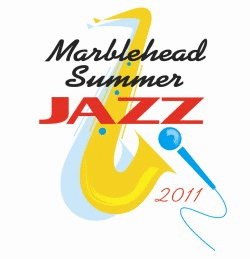 Marblehead Jazz Associates is a nonprofit organization that relies on the faithful assistance of Volunteer Associates who handle seasonal mailings, concert logistics, fund-raising, and the management of our web site.
The MARBLEHEAD SUMMER JAZZ concerts are presented each year by the Marblehead Jazz Associates, founded in 1985 by Gene Arnould, JoAnne King and Richard Conte out of a passion for good classical and contemporary jazz. There are generally six to eight summer concerts each year, plus occasional off-season concerts.
Among the performers who have graced the MSJ stage in the past are Charlie Byrd, Bucky Pizzarelli, Dave Frishberg, Gary Burton, Deborah Henson-Conant, Leroy Jones, and Dave McKenna, along with Clark Terry, Etta James, Kevin Mahogany, Gray Sargent, and Dakota Staton. The list is a long one, and many of these artists do return concerts.
All concerts are held in Marblehead, Massachusetts, about 15 miles north of Boston, and get under way at 8 p.m. unless otherwise noted. Marblehead is a lovely and historic seacoast town well worth the short drive. Many spend the day of the concert enjoying our town, its harbor, shops and restaurants.