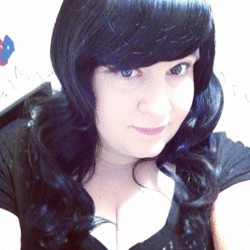 Role at Brown Paper Tickets:
I'm a client services representative. Also known as an event technician!
How I can help you:
Have questions about setting up your event? Confused about how to get in touch with your attendees? Wondering how BPT can make your event even better? I'm here for all of it! I like to specialize in conventions and conferences, but I like to think I'm fairly savvy in other areas as well.
Best part of the job:
My co-workers, and our producers. Working in an environment where one moment we can be having a laugh and then sliding back into professionalism in the next beat makes it endlessly interesting to work here. Getting to know our producers and seeing the really cool events that they set up is also a huge bonus!
When I'm not working:
I am probably enjoying vast amounts of music or reading a book. Creative right minded individual here! Alternatively, looking for five spare minutes out of my schedule to do either of the aforementioned things.
Current favourite song:
Will always be in my sidebar!
Best way to spend a Sunday:
Reading blogs while drinking coffee. Or tea. Maybe with some cookies within reach.
When I rule the world:
Pants will always be optional.