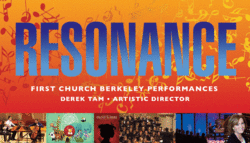 First Church is a progressive Christian church. We invite everyone - no matter where you are on life's journey - to the celebration. We care for each other, stand for justice, pray through music and art, embrace both intellect and spirit and offer extravagant welcome.
We recognize the many ways to God. Because we follow both the words and the deeds of Jesus, we invite everyone to the table. We humbly acknowledge that the journey of the spirit includes both faith and doubt.
We are part of the United Church of Christ, which has strong roots and a prophetic vision for the future. God is still speaking!