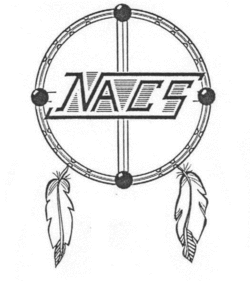 History and Mission:
----------------------------
Since 1975, Native American Community Services of Erie and Niagara Counties Inc. (NACS) has been a key service provider to the greater Buffalo community. Although NACS targets the off-reservation Native American population in Erie and Niagara Counties, all but one of our programs are open to and utilized by all facets of the community.
In Western New York, the Native American population is largely a mix of members of all six Haudenosaunee or Iroquois Nations (Seneca, Tuscarora, Cayuga, Onondaga, Oneida, and Mohawk). In addition to the Native Nations based in New York State, a high percentage of the population is also originating from Haudenosaunee and other territories in Southwestern Ontario.
Still, aside from one program (WIA), all of NACS services are open and utilized by all people in the community, both Native and Non-Native alike. A majority of our target population resides in the urban areas of Buffalo and Niagara Falls, which includes citizens from the above Nation territories, but many from several other Tribes/Nations across North America.
NACS mission is "To provide quality human services that meet the individual and/or family needs of the off-reservation Native American community in Erie and Niagara Counties.
NACS began as a single program to initially address unemployment in the Buffalo Native American community and was originally incorporated as the "Native American Manpower Program." Through this initial work, other pressing needs of local Native families were identified. Following the establishment of the Indian Child Welfare Act (ICWA) in 1978, other programs were initiated that began to focus on advocacy and support for Native American children and families. Soon after this expansion, the corporation changed to its present name so to reflect these additional services. Youth programs and casework services were first made available in the 1980s. Native American Foster Care and culturally based approaches to alcohol and substance abuse prevention programs were initiated later that decade. In the early 1990s, NACS was one of the first agencies to begin addressing the impact of HIV/AIDS in the local Native American community. By the late 1990s, NACS had expanded its programs to include services to elders, victims of crime, and the developmentally disabled.
Current Programs:
--------------------------
Our programs are now organized into four components, which are focused in the following key areas:
1. Family Services:
- Family preservation
- Foster care
- Parenting and family supports
- Medicaid Service Coordination for those living with Developmental Disabilities
2. Economic Self-Sufficiency:
- Workforce development
- Economic Self-Sufficiency Training, from basic financial literacy to asset building
3. Health and Wellness:
- Risk Reduction towards prevention of alcohol/substance abuse, HIV/STDs, and teen pregnancy
- Youth Services, including after-school enrichment, youth development, and advocacy
4. Community Support Services:
- Elders Program
- Emergency/basic needs supports
- Cultural Programming, including Native language preservation and cultural resource library
NACS' aim, through our "Tradition of Caring", is to help strengthen families mentally, emotionally, physically, spiritually, and financially while also building a greater sense of community. It's our belief that a healthy and thriving Native American population contributes to the vibrancy of the whole Buffalo-Niagara Region!