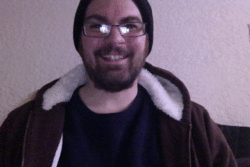 Role at Brown Paper Tickets
Web Developer
Best part of the job
Working with a great team of developers! We have good people and good culture I'm proud to be a part of it.
Favorite tool in the Brown Paper:
Ticket printers.
The fulfillment team runs a tight ship and can crank out a ton of tickets in no time. The volume, efficiency, and accuracy of what they do is amazing. We have custom built software to pull it all together and it's a fascinating piece of engineering.