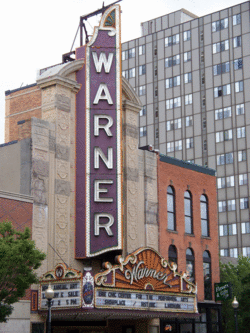 Role at Brown Paper Tickets:
Director of Sales.
How I can help you:
Ticket printers, ticket scanning systems, onsite credit card processing, box office services, as well as some technical odds and ends of the system that regular Client Services might not always be familiar with.
Best part of the job:
I like the laid back environment. I do a fair amount of in person work in the Seattle area, so it's not uncommon to see me wear a suit to work one day and a shirt I got at a metal show in '03 the next. We're a pretty accepting bunch.
Favorite tool in the Brown Paper Ticket system:
Anything I don't get to play with often. We have a bunch of stuff on the back end of the system that producers don't know about. Member codes, price level ordering, sub accounts. If you want our system to do something you don't see listed as an option, ask me.
My favorite childhood toy:
Legos. It was all about the Legos. I am also an accomplished fort builder. Blanket or stick. I do it all.
Favorite guilty pleasure:
I never feel guilty about pleasure.
Favorite root vegetable:
Beets, but daikon earns an honorable mention.
My random accomplishments:
I was Time Magazine's 2006 person of the year.
Fun fact about my hometown:
According to Wikipedia, as of 2007, Erie PA is 13th on the list of snowiest places in the United States, averaging 88 inches (220 cm).
The photo appearing above is licensed under Creative Commons Attribution Only to Flickr user ceedub13.