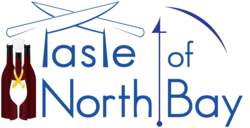 Supporting our brave military service members and their families has never tasted better! Pioneer Technologies Corporation in partnership with the Air Commando Association and Fisher House of the Emerald Coast will host the annual Taste of North Bay tapas and wine pairing at North Light Yacht Club in Niceville.
Guests enjoy exquisite culinary offerings paired with vintage wines - created by talented area chefs who, in the special VIP area, will reveal their secrets with live cooking demonstrations throughout the evening.
Music, fabulous raffle items and a silent auction will round out this popular event.
Proceeds benefit the Air Commando Association Endowment Foundation and Fisher House of the Emerald Coast.