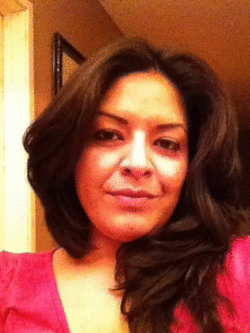 My Role at Brown Paper Tickets
My role at Brown Paper Tickets is Customer Service with a great smile.
Why I love Brown Paper Tickets
I love Brown Paper Tickets because this is the first company I have been in where teamwork is first and foremost. The Managers are amazing. I love my Las Vegas Manager, he is always worried about us being content in any way. He is always looking out for us.
Best part of the job
Best part of the job is dealing with customers. My first priority is making the customer happy and for them to know that Brown Paper Tickets will do their best to resolve their issues.
If I could have any super power
"I would love to be "Perfect Super Mom", I would be able to know what my kids are thinking before they think it.
The best present I ever received
Becoming a mother is the best present I have ever received. Seeing my kids faces when I come home and knowing they are taken care of.
Book I wish I wrote
I have always wanted to write a book about my childhood in El Salvador and the crossing of the border illegally. I am legal now, but like many people who entered the country illegally, I am one of them.