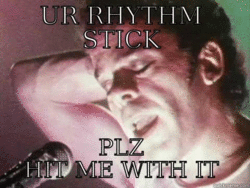 Zach, why do you work at Brown Paper Tickets?
I get that question a lot Zach. Brown Paper Tickets truly emphasizes the work/life balance. As an actor, they are always supportive of all of my artistic endeavours outside of work.
Well Zach, since you work at an event ticketing company, you surely must attend quite a few events. What has been your favorite event and why? Show your work and cite your sources.
Oh man, that sure is a tough question Zach. You don't pull any punches. That shows a great deal of journalistic integrity, which goes great with your rugged good looks and no nonsense attitude.
But back to the question at hand, one of my favorite events that I have attended was the Winter Beer Festival at Magnuson Park, hosted by WABL. Tons tasty beers, and some great food trucks made for the perfect evening.