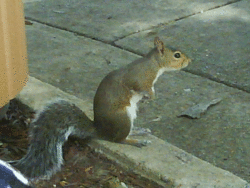 Why I work at Brown Paper Tickets:
I love talking to strangers and it makes my work super enjoyable, especially when people are angry on the phone. The BPT family is made up of awesome people and there's never a dull moment.
Favorite event?
Linkin Park, 30 Seconds to Mars and AFI at the Gorge.
What I love?
Making music, science and art.
Click here to view my event page!
This is bold