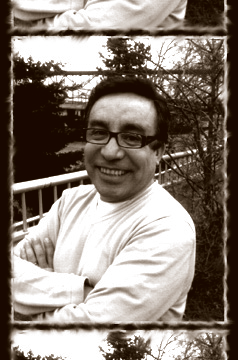 Role at Brown Paper Tickets
Localization Manager
My aim is to bring our site to the rest of the world one language at a time. We will start with Spanish and French. Once that is done, we will add other languages. With our team and our enthusiasm, there are no limits.
How can I help you
Simply ask me. I'll do whatever I can.
Best part of the job
The people, I love the enthusiasm and commitment of everyone working here. I also love the fact that we deal primarily with Entertainment! How about that! I can't wait to get on the Twitter machine and start gossiping about Ricky Martin, Calle 13, Shakira and so-may-others...
When I am not working
If it is the winter, I am in my kitchen. I love cooking. I love experimenting with new ingredients trying to come up with something spectacular to delight your senses. I also read tons of recipes in the Internets. If it is Spring or Summer, I am in my garden taking care of my flowers and my veggies and watching my chickens, I have four: Sofia, Blanche, Rose and Dorothy.
Favorite root vegetable
Snooki
Favorite guilty pleasure
Häagen-Dazs and Prada.