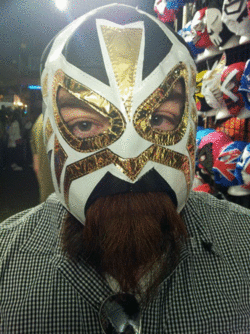 Role at Brown Paper Tickets:
Call Center
When I'm not working:
I am cheering on my favorite soccer teams, playing FIFA (or one of many other games) on my PS4, riding one of my bikes, or just hanging out with friends.
My favorite childhood toy:
The only correct answer for this is LEGO.
If I could have any super power:
Be able to fly in outer space.
My secret talent:
I can grow an awesome beard. But I think it's not a secret any longer.