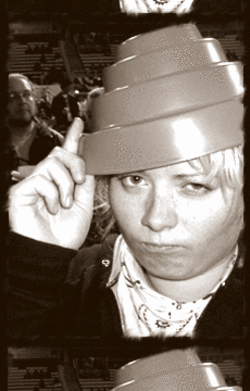 Role at Brown Paper Tickets:
I'm an Events Promotions Coordinator! Let me know if you need any help with getting the word out on your event. I also handle social media and all that jazz.
Why I love Brown Paper Tickets:
As a longtime lover of live music, I was initially drawn to Brown Paper Tickets because of the low service fees, but I really love Brown Paper Tickets because everyone here has been there, and really cares about the industry. We're current and former promoters, musicians, comedians and venue workers. Fixing the ticket industry hits close to home.
Favorite tool in the Brown Paper Ticket system:
Post to Facebook! In the new system, it creates a concurrent Facebook event that updates in real-time with your event page. Snazzy!
When I'm not working:
I moonlight as a freelancer! You can usually see my work in Seattlest and in the Seattle Weekly. Most of what I'm writing about nowadays has to do with local news, food and booze.
If I could have any super power:
Not having to sleep.
My secret talent:
I can wiggle my nose. Think Samantha in Bewitched, only better.