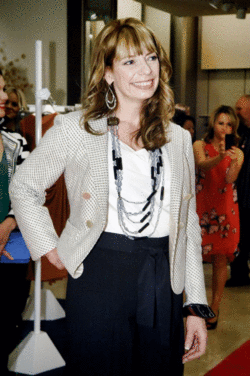 Why I work at Brown Paper Tickets:
This is a company filled with smart, creative and very talented "givers." I am amazed daily by how much our company gives us, and I'm humbled by serving as one of their agents for giving back to the world.
Favorite event?
I love concerts at intimate venues with amazing alternative rock and pop bands.
Kaiser Chiefs, Franz Ferdinand and the now defunct She Wants Revenge are faves, among many others.
Favorite event I've ever worked?
I interviewed Joey Ramone and reviewed the show for a music pub in Cleveland. I took photos for another music pub for a Black Crows gig. Wait, was that really called "working"?
What I love?
Beach volleyball, kiteboarding, travel, appreciating people and nature, creating environments for people to connect, listening, being inspired and attracting HUGE spotlights to your story.