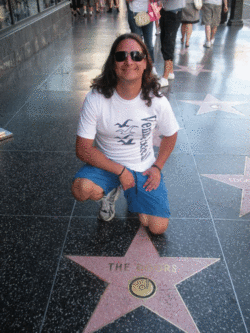 Role at Brown Paper Tickets:
Las Vegas Office Assistant Manager
Hi my name is Eduardo! I was born in Mexico city, I lived in Cuernavaca, Uruapan, Mexico City and Cancun. I moved to the US in 2005 and lived in Dallas, I moved to Las Vegas in 2009. I love sports, playing guitar and reading. I love working for Brown Paper Tickets, I assist customers with anything that they need concerning their ticket purchases as well as producers with any need they have regarding their events both in English and Spanish.
Why I love Brown Paper Tickets:
The best part of the job is how easy it is to help a customer/producer, I love that our company has the flexibility it has as of it's policies and procedures and see how grateful our customers/producers are because of them.
I love a company that treats me as a person, not as a number and that treats customers and producers with the same respect, I love it!!