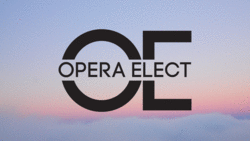 Opera Elect is a small, independent opera production company. We look to inspire audiences with unique opera storytelling, riveting artist collaboration, and the creation of new and original operatic works. Our mission is to be a platform for new music, new opera, and new experiences in old opera.
We strive to make opera affordable, accessible, and thrilling!
We seek to provide opportunities for all artists and work to create unique and engaging performance experiences.