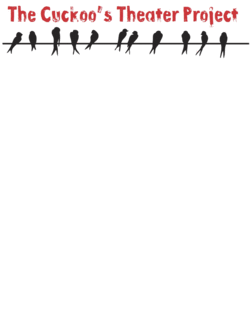 The Cuckoo's Theater Project is a collective of artist with different backgrounds and disciplines coming together to create Art.
We at TCTP are dedicated to performing Dark Comedies and Dark Dramas. We try to find the truth and light amongst the darkness in the plays we chose. As well as creating new works with up and coming writers.
We want our audience to come away from a TCTP production with a new way to look at the world.
We are also dedicated to producing reimaginings of beloved Classics.