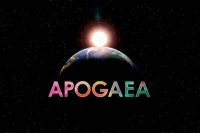 Apogaea is a collaborative outdoor arts and music festival held in beautiful mountains of Colorado. Here you will find an experiential forum where our ever-expanding community practices freedom of expression in an environment of participation, sharing, and creativity. We invite you to join us in a place where our spirits are as high as the mountains and our minds are as wide open as the plains.
In the spirit of the Burning Man event, Apogaea establishes a temporary autonomous zone where radical self-expression, inclusiveness, and self-reliance are the hallmarks of its participants. Apogaea is your opportunity to create and contribute, experience and evolve, share and accept, work and play.
For those who may not make it to Black Rock City this year, consider this your Burning Man family reunion. For those who haven%u2019t yet made the journey to Burning Man, this is your opportunity to experience the fully participatory atmosphere of a No Spectators, Leave No Trace event. You can read more about these terms further down on this page.