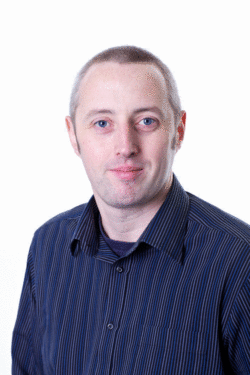 Role at Brown Paper Tickets
Business Development
Best part of my job
It has to be dealing with producers and explaining how Brown Paper Tickets works. It is very satisfying that people know we are there for them, and that we care that their event is a success.
Favourite tool in the Brown Paper Tickets System
I love the simplicity of the sign up form. I am always getting compliments on how easy it is to post an event.
When I am not working
Going to gigs and comedy shows. I also a keen(not great) squash player at the Grange in Stockbridge. Otherwise I can be found working through a DVD boxset.
Favourite quote
The only true wisdom is in knowing you know nothing - Socrates
Favourite TV shows
The Shield, Breaking Bad, 30 Rock, The Office, Parks and Recreation, The Thick of It, It's Always Sunny in Philadelphia.
Fun fact about my hometown
Edinburgh was the first city in the world with its own fire brigade,in 1824.