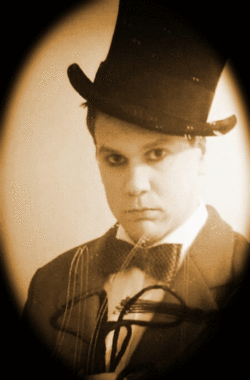 Why I work at Brown Paper Tickets:
Brown Paper Tickets is the best company I have ever worked for.
Favorite event?
A few years ago I got a chance to see Arlo Guthrie in concert. I had wanted to for years but every time he was in town I heard about it too late. When I found out that BPT was ticketing one of his shows within driving distance of my house I immediately jumped at the chance to get tickets... It was an amazing show.
Favorite event I've ever worked?
I don't have a single favorite event that I've worked on, but there are several producer that I have been fortunate to work with. Among them are
Active Entertainment
and
Morbid Curiositease
What I love?
Photography and Burlesque are two of my favorite things in the world.