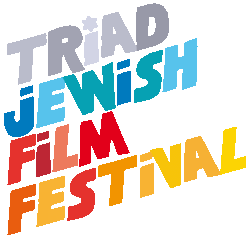 Welcome to the 2015 Triad Jewish Film Festival! Our TJFF Committee has viewed some 40 films in an effort to bring you six of the absolute best Jewish films out there.
What makes a film a Jewish film? Our committee struggles with that question every year. We've decided that there is no simple answer. We view films from every genre and from many different countries. In the end, we picked the best films that we could find, regardless of of the genre or country of origin. We hope you'll be very pleased with our choices.
See you at the movies!
**PLEASE NOTE - THERE IS A CREDIT CARD FEE FOR ALL ONLINE TICKET PURCHASES. Tickets can also be purchased at the Greensboro Jewish Federation with no additional fees through Jan.26 or beginning one hour before each film at the movie theatre and Beth David Synagogue (Jan. 29).