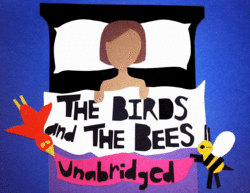 Everyone learns about the "birds and the bees," but as women, the gentle explanation of the bees pollinating flowers will only get us so far. For years, many women have not had the time or place to discuss and define their own notions of sexuality or challenge the current definitions.
We seek to challenge that through the start of a crucial conversation.
Twenty women from across New York City have come together to create a performance about female sexuality. Using the experiences, ideas and opinions of real women, they are creating a theatre piece tackling issues like sex education, partner communication, masturbation, orgasm, sexual health and how sexuality changes over ones lifespan.
Read more: http://www.thebirdsandthebeesunabridged.com/