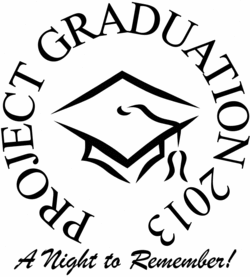 One of the most significant accomplishments of the RV community is the annual Project Graduation, a safe alternative celebration following graduation ceremony that saves our student's lives.
Now entering its 14th year at RV, Project Graduation provides graduating seniors with a unique opportunity to enjoy an all-expense paid four-hour midnight cruise in New York City. The evening is full of food, fun, dancing and prizes on the night of graduation. This event, which cost approximately $115 per student, is an effort to keep seniors alcohol, drug-free, safe and alive the night of graduation. Parents, school staff, business sponsors and community members, join together to raise funds for this momentous event.
Don't wait until your son or daughter becomes a senior to get involved, make plans now to ensure your RV senior has a memorable and safe graduation celebration. Mark your calendars now and commit to being part of a worthwhile adventure.