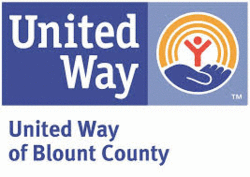 United Way of Blount County's goal for community impact is to "improve people's lives by mobilizing the caring power of our community."
We implement impact strategies through collaborative partnerships with agencies, businesses, the faith communities and donors. Facilitating collaborations around key issues, providing financial and non-financial assistance to new and existing agency programs, and leveraging community support for these efforts are just a few of the strategies employed by United Way in order to build a better community.
Ultimately, United Way isn't just about the number of individuals served or even how many programs are funded, but about how lives in our community are changed and improved.