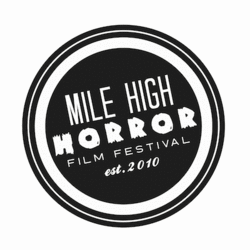 The Mile High Horror Film Festival hosts film screenings and events throughout the year in the Denver metro area with its annual weekend-long festival taking place each fall. The festival's mission is to showcase the very best genre films from around the world.
As a premiere genre film festival, each year we host a wide array of celebrities, filmmakers, and artists. Our attendance has more than doubled each year of our existence and we believe that 2013 will once again break records.
We pride ourselves on giving a voice to quality, independent genre films, while catering to the artists who create them and the fans who adore them.
This festival is a fun and unique event celebrating genre filmmaking at its finest. We invite you to join us in 2013!
For more information, visit our website at http://www.mhhff.com.