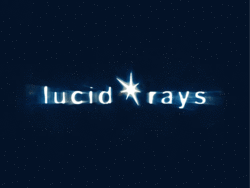 Lucid Rays has been described as: Melodious, captivating, and thought-provoking.
Their music rewards us with elaborated chord progressions and melodies that have been influenced by classic and contemporary rock, and their lyrics connect them with the audience through a philosophical and reflexive approach. These musicians have a powerful energy that transpires throughout their vibrant performances, and they keep the audience engaged and asking for more.
The band entered the studio in 2011 to record twelve of their original songs, and their first album is currently being mixed. Some of the songs are adorned with percussion, piano, and saxophone making their style diverse, yet captivating. For example, songs such as "WE CAN DO THIS" are very progressive, other songs, such as "I'M ALWAYS GONNA LOVE YOU" are very melodic, while some other songs, such as "HARD TIME IN THE CITY" and "MY EVERYDAY" are very provocative.