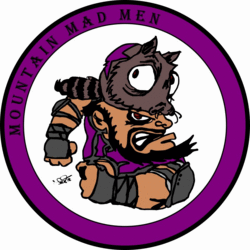 Established in 2011, Mountain Mad Men is Colorado Springs' only Men's Roller Derby League!
Mountain Mad Men is made up of skaters of all backgrounds and we're looking for YOU to help us reach our goal of being sanctioned by the MRDA (www.mensrollerderbyassociation.com) by the end of 2013.
We currently practice at Skate City - Academy, visit our Calendar for our up to date schedule. First practice is free, drop in and find out what Men's Roller Derby is all about. For more information about joining our league, take a look at the Join page for more details.
If you have any questions, send them to info@mmmderby.org, visit our website www.mmmderby.org or you can also find us on Facebook