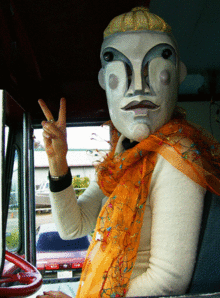 EXTENDED FOREVER!!
Tickets now on sale through September for our summer schedule. Tickets for our fall/winter schedule go on sale Oct. 1st.
Sausalito's Antenna Theater, in partnership with Teacher Bus, has literally hit the streets with a traveling show aboard a multi-colored psychedelic bus that evokes the era and politics of the Summer of Love. The MAGIC BUS presents a trippy blend of oral histories, Rock and Roll, and original footage through video projections playing along as our bus rumbles through North Beach, the Haight, Golden Gate Park and other San Francisco highlights.
This is a time machine not just a tour!
Fridays and Mondays at 12:00pm and 2:00pm,
Saturdays and Sundays at 5:00pm
and 7:00pm.