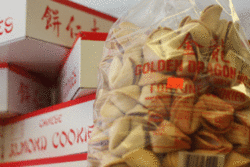 Chicago chef, Rebecca Wheeler, travels the world in search of authentic culinary experiences. Through her intimate food walks and personal in-home cooking instruction, she delights in sharing the treasures of her explorations with you.
Part cooking instructor and part cultural ambassador, Rebecca has called Chicago home for 15 years, living, shopping and teaching in some of the city%u2019s most vibrant ethnic neighborhoods.
Whether she%u2019s teaching a cooking class on French cuisine or escorting a small group on a food and market walk through Chinatown, Rebecca bridges the gap between typical American home cooking and traditional ethnic cooking, making otherwise exotic food, ingredients and preparations unthinkably approachable. Whether you%u2019re a food lover in search of insider gems or a non-cook looking for a quick cultural immersion, Rebecca%u2019s tours take you where you want to go, and she%u2019ll personally see to it that you eat well along the way.