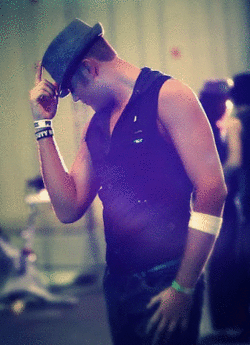 I am building my fitness career from the ground up, starting 4 years ago with 75 extra pounds. I managed to completely transform myself and my lifestyle. I'm here to help you do the same.
I am currently a certified fitness professional with the National Exercise Trainers Association and a group fitness instructor. I teach classes ranging from Zumba fitness to High intensity bootcamps. I push people to their limits and beyond.
When I'm not at the gym, I am playing the piano, taking in the outdoors, and always spending time with friends. I believe the best things in life are the simplest, like laughter, friendship, and watching the sunset. Life is an adventure and I'm in the middle of it.