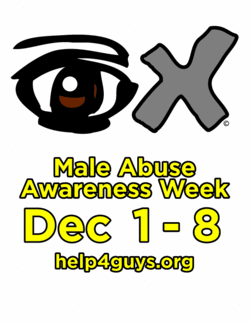 The P. Luna Foundation is a registered 501(c)3 California Nonprofit Organization and member of the Encino, California Chamber of Commerce.
Our primary program is the Male Abuse Awareness Week Awareness Campaign & the Male Abuse Awareness Website
Male Abuse Awareness Week is an awareness campaign held every year from Dec 1st through 8th and the website is the extension of that program. It is a program dedicated to the special needs of young boys and men who have been victims of all forms of child abuse.